I hear so many people talking about writing a book and they never complete that book.
Stand out. 
Write your book.
Start writing that blog so you have material.
You can make a living as a writer. You have to get started. 
In this class, you'll learn these things, among others:
1) How to build an audience for your writing
2) How to write in a way that is effective, powerful and grammatically correct
3) How to get your book into print in case publishers aren't interested
4) How to monetize your writing in a multitude of ways.
5) How to build your brand as a writer, public figure or authority/expert.
6) How to get traffic to your blog or website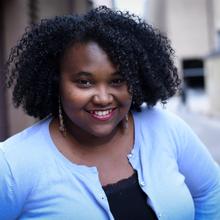 1

Standout in A NOISY WORLD

2

Marketing 2 routes 6 months vs 1 year

Marketing 1 year or the long road.

1 year marketing and book writing plan

3

Question style 18 to 25 questions

Most Popular style PDF slides

Most Popular style for book writing

4

Turn your words into a book

How to TURN your WORDS into a book

5

How To Write a Series. Fiction and Nonfiction

6

VIS very important slides. Print out

Let's Talk Money, how much can I MAKE A YEAR??

8

Angry Man BOOKS/ MAN books

Review of MAN centered books thriving on AMAZON and INTERNET

Angry man/push back books

9

Examples of wealthy Bloggers, paid authors.

Victor Pride Bold and Determined .com

Gloria Atano the Blog Abroad Example

10

Helpful TIps and In CLOSING

KEEP WRITING, stay focused.